We returned to Victoria from the Gardens after an extensive bus tour of the city and surroundings. Near our B&B is the Grand Dame of all B&B's: The Empress Hotel. Built by the Canadian Pacific Railroad at the beginning of the 20th century, it has been a Victoria waterfront landmark and symbol of the city for over 100 years. This is where you (not us) would go for "high tea".
Next door to the Empress Hotel is the British Colombia Provincial Capital building. It is an imposing structure and it is right on the water. It's one of the first sights upon entering the harbor.
Note the little oval shaped boat tied up at the wharf. These little boat were constantly zipping around the harbor as water taxis and/or tour boats.
There must have been some sort of a Japanese convention in Victoria. We saw lots of pretty Japanese women in beautiful kimonos strolling around the city center.
Almost everywhere we went on our trip in the Pacific northwest we saw lots of Asians.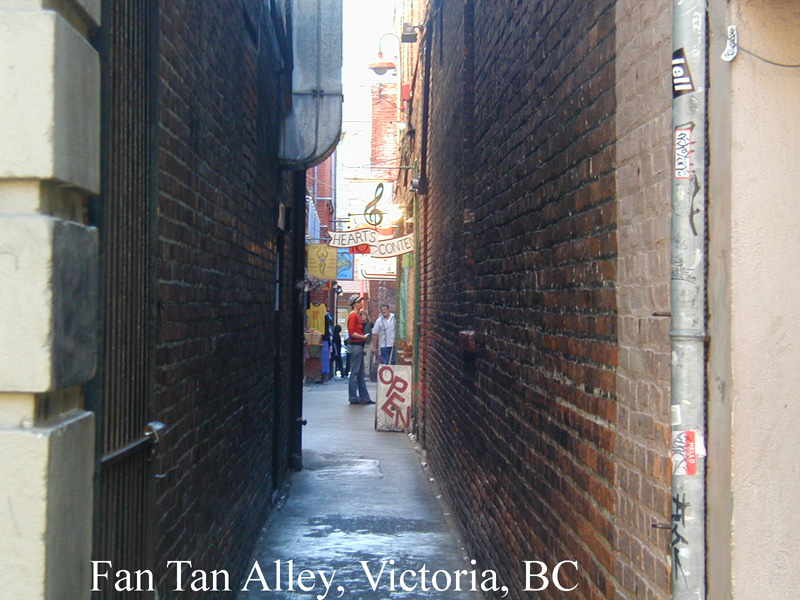 There is a small Chinatown in Victoria. Just a few restaurants. However, there was Fan Tan Alley. Supposedly the narrowest public street in Victoria. It was about 3 feet wide at its narrowest.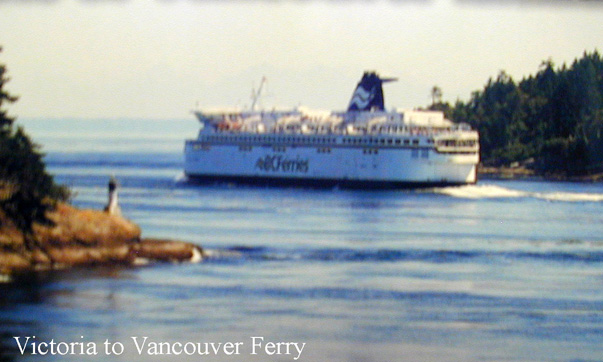 After 2 days of sightseeing in Victoria we headed for Vancouver. To get to Vancouver we boarded a bus in downtown Victoria, took the bus to the port of Sydney, drove onto the huge double deck ferry, enjoyed another 3 hour ferry ride, got back on the bus, and rode to downtown Vancouver.
It was a great way to cross the Strait of Georgia! Kind of a mini cruise before the big cruise.
This is the cruise terminal on the waterfront in Vancouver. That ship is similar to the one we planned to board.
Vancouver is a huge sprawling city . We were struck by the amount of building going on. It appeared to be mostly condo developments. We saw very little commercial office buildings in downtown Vancouver. It seems to be mostly a residential city. And, most of the residents seemed to be of Asian descent.
Robson Street is Vancouver's answer to Rodeo Drive in LA or Newberry Street on Boston. Unfortunately I didn't get a very good picture of the hustle and bustle and trendy shops.
Oh, well...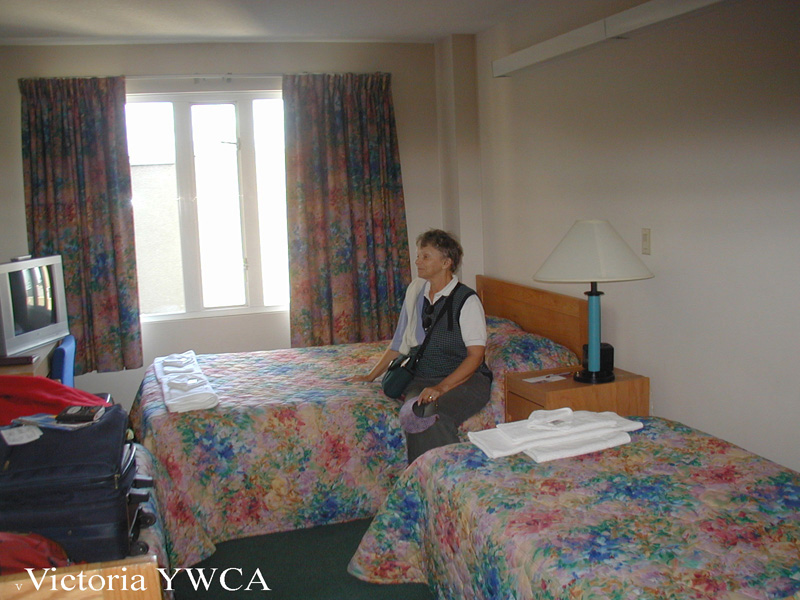 Our room for the one night we were in Vancouver was in the YWCA. It was a great place to stay: Inexpensive, clean, modern, and handy to Robson Street.