Our 2006 Alaskan Cruise/Tour
Page 6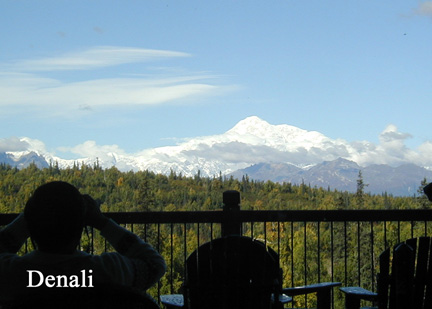 Sunday morning started out cloudy with no views of Denali. By mid-morning the clouds lifted and there she was. All 20,600 feet!
From here, Denali is over 40 miles away!
We had great views all day long and well into the evening. During our stay at Denali State Park we took a long hike and had a great dinner in the Wilderness Lodge Dining Room.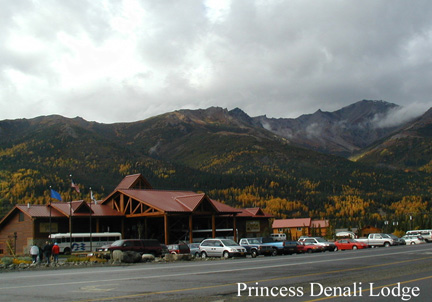 We stayed 2 nights in Princess Wilderness Lodge in Denali State Park and then boarded busses for a 2 hour ride to the Princess Denali Lodge just outside Denali National Park. Are you confused yet?
Maybe this map will help...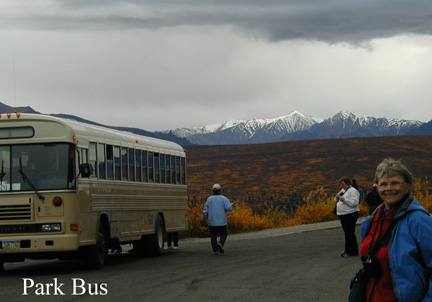 To confuse things even more: The 2 roads in the area are named the Park Road and the Parks Highway. The Road goes about 60 miles into the National Park. The Highway goes from Anchorage to Fairbanks.
There are even 2 busses in the Park: A brown one for short tours from hotels and a green one for longer excursions to the end of the Park Road. We took a brown one.
This is what we hoped to see from the brown bus. It didn't happen.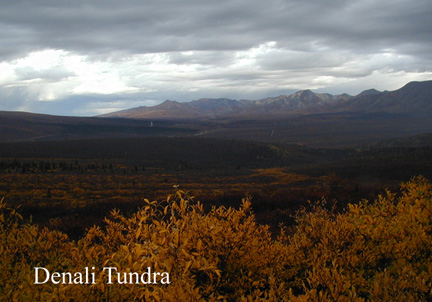 Our short (16 mile) bus ride into the park passed through an area of tundra. Early Athabaskan Indians lived and hunted here for centuries. It must have been a harsh life. Cold, dry, snowy, bears, wolves, and extremely rugged.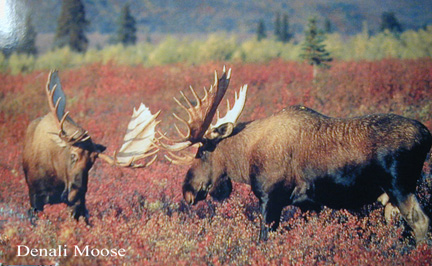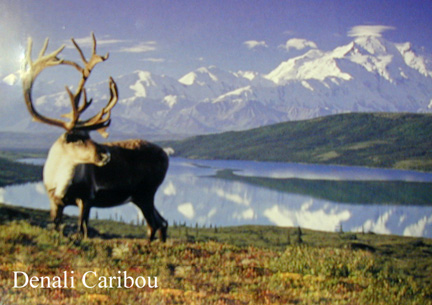 We did see moose and caribou - off in the distance. They were pretty impressive.


That's it for Denali. On Tuesday we got on another Princess train and continued to Fairbanks.