Our 2006 Alaskan Cruise/Tour
Page 6
Jack, Cora, Suzie, and Dave
Ted, Mary Lou, and Richie
Kathie, Dominic, Earl, and Karen. They were reflecting my "YMCA" tee shirt
Jim, who else?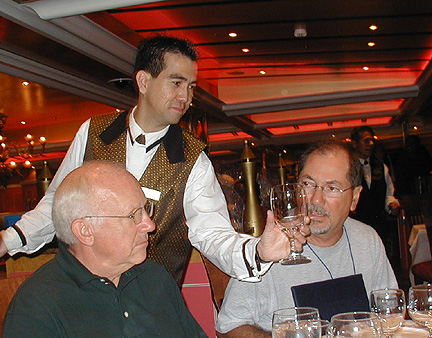 Dave, Henry (our great waiter), and Dominic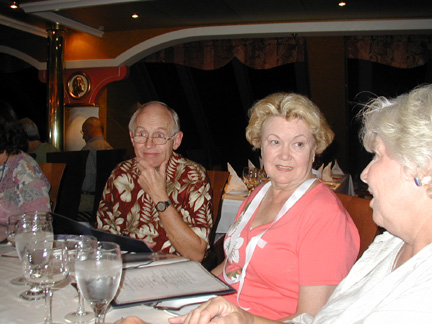 Ted, Mary Lou, and Marianne.
Jim and Bridgette. (He's the guy who kissed the iguana, remember?)
Richie and Rose.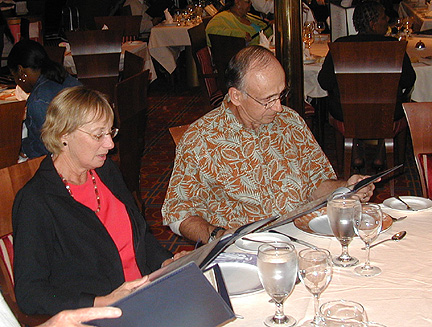 Carol and John


That's it for our cruise We had a great trip!
Here are some stats: We went to ports in Cayman Islands, Honduras, Belize, and Mexico in 7 days. We biked about 75 miles. Our basic cruise cost was $1500 and we spent an additional $300 (includes $130 for the jungle biking excursion). $130 trip insurance. $50 for drinks (including the Duty Free Shop). $100 to get to and from Miami. This works out to $1000 each for Mary Ann and myself.
If you'd like to send me an email, click on my e-mail address below:
prstevens@mindspring.com