This is Day 15 of our trip.  It started with an tasty omelet prepared by our morning egg lady: Baby Jane from Indonesia:
She had the prettiest eyes and the brightest smile of anyone on the ship!
En route to Basel, we passed through an unusual lock. Going in the entrance lock gate lifted.  Going out the exit lock lowered.
We arrived at Basel in the drizzle.  The first really crappy day of the cruise. We boarded buses for a city tour. All I remember was riding through wet streets and going back and forth over Rhine bridges. I think one side was in France and Germany and the other side was Switzerland. Not too exciting.
By the end of the bus tour it was pouring.  It raining so hard that a lot of people (including Mary Ann) chose to skip the walking tour and head back to our dry, warm ship.  I stuck with the walk in the rain.
Our  first stop was St. Stephen's Minster. Note the ponchos and umbrellas. Also, in case you're wondering, the time was 10:34.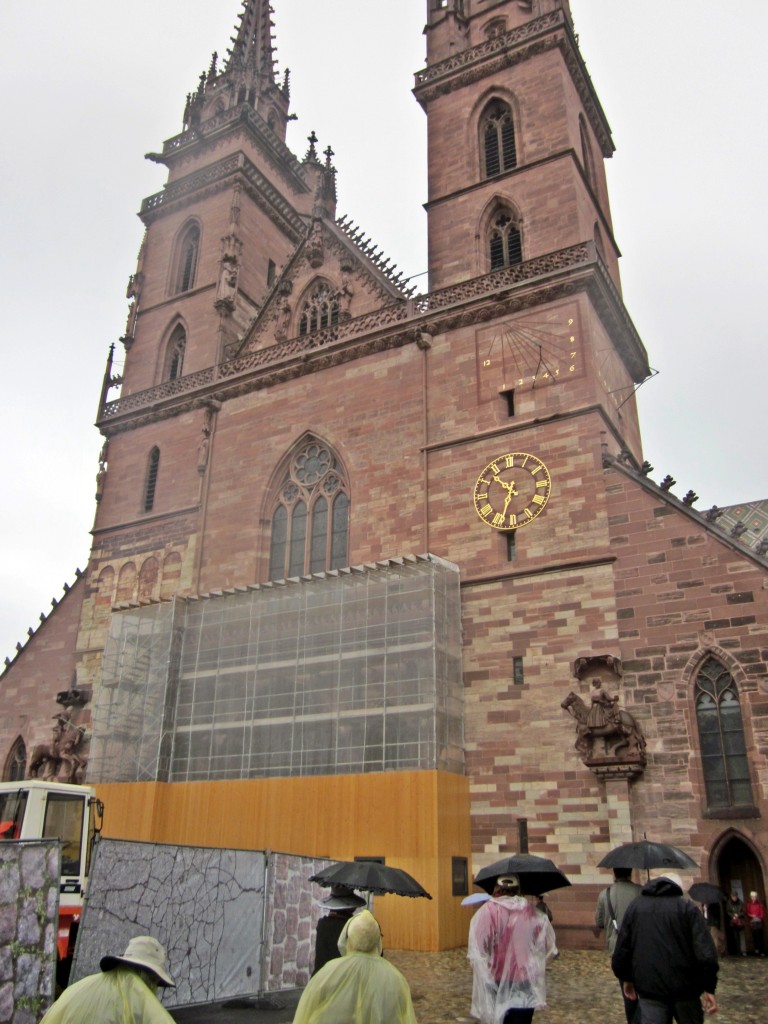 The Basel Minster is one of the main landmarks and tourist attractions. Originally a Catholic cathedral and today a reformed Protestant church, it was built between 1019 and 1500 in Romanesque and Gothic styles.
During the iconoclasm of the Protestant Reformation, many valuable pieces of art belonging to the city of Basel and the minster were destroyed in 1528 and 1529. Numerous citizens stormed many of the churches in Basel, some of them by armed force in order to demolish religious paintings and statues.
This is the interior:
By the time we left the church the rain had slowed considerably.  We walked to the river and watched a small ferry moving using only the river current and a cable attached across the river. This is the point beyond which large ships cannot pass.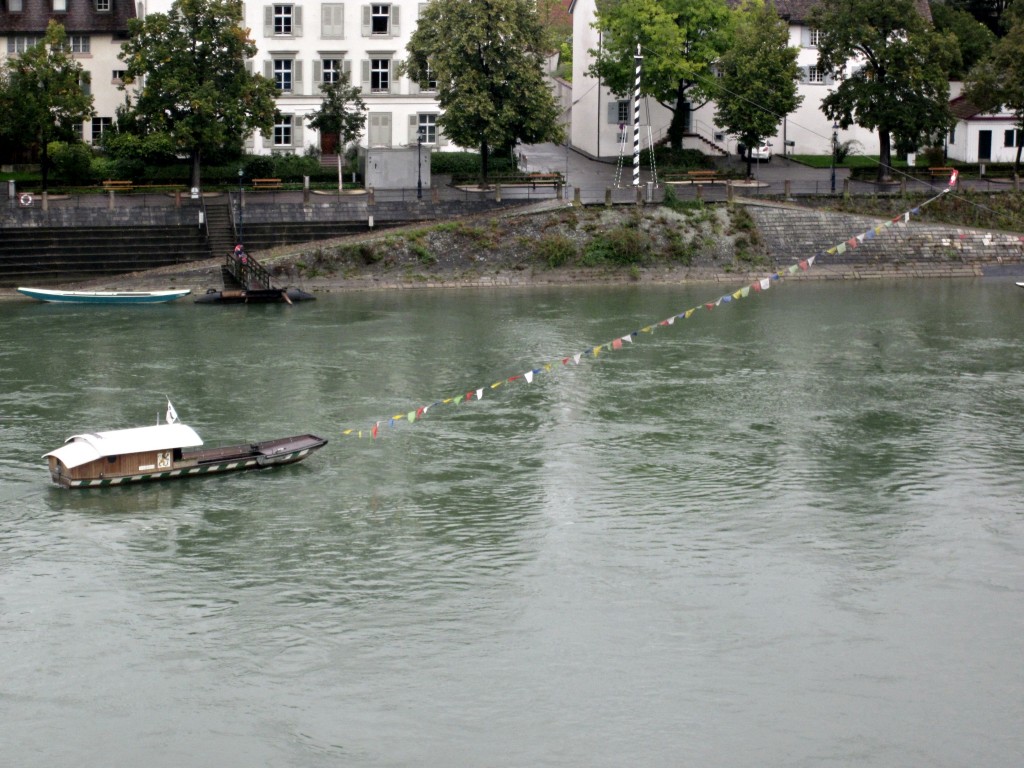 We wandered down to the Market Square and checked out the stalls.
Honey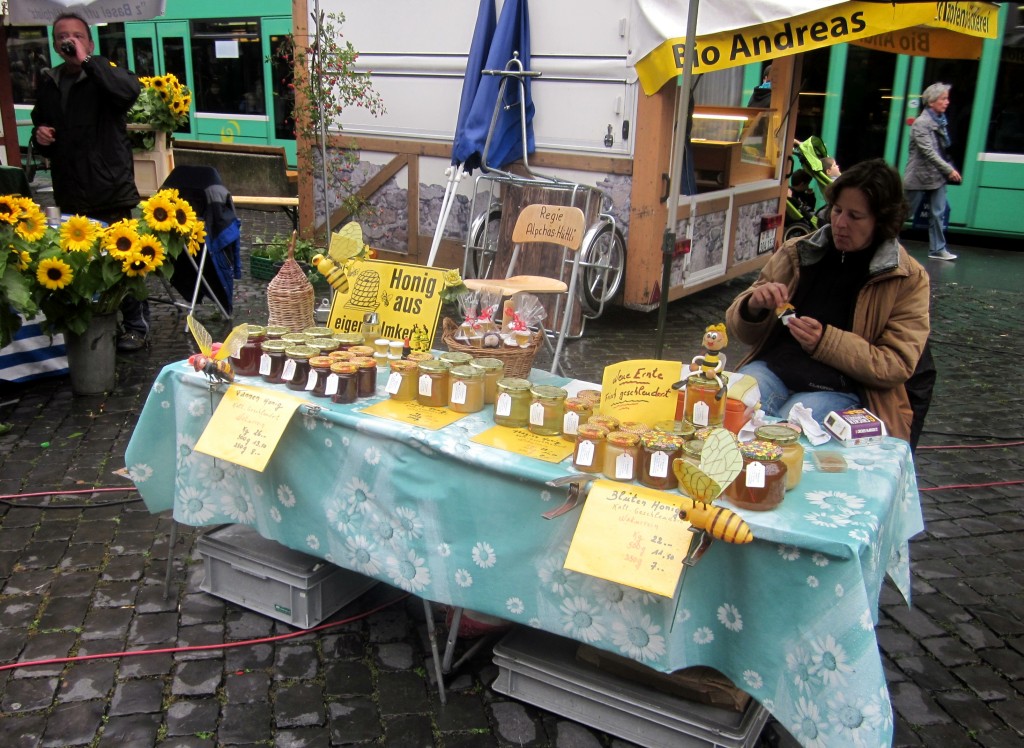 Cheese
And finally, The Town Hall:
It was then back to the ship to pack up, hear a sales pitch on "Next Trip Possibilities" and the all important Debarkation schedule, and have our final dinner: "Seared Pork Tenderloin wit a Light Roquefort Sauce served with Roasted Potato Fingers and Creamy Turnip".
All good things must end and so did our trip.  We left the next morning at 3;30 AM and arrived back in Wells, Maine, USA at 9:30 the next day.  Allowing for time zone changes, it was a 24 hour return trip. This was due to a lot of wait times ait airports, train stations, and a delayed "Downeaster: train.  
It was a great trip, but as we always say "It's good to be home!".